Reconnecting with Minnesota roots
A writer and researcher explores her French Canadian family's history in Minnesota
---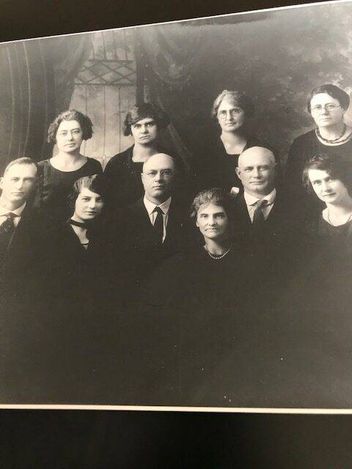 My great-grandmother Lorena Boudreau was born in Aitkin, Minnesota, in 1915. Her parents, Dennis Boudreau and Elfrida Belanger, both migrated with their families when they were young from Quebec, Canada.
Elfrida immigrated with her family in 1880 when she was two years old to Minnesota. Both Dennis and Elfrida came from large families.
The Boudreau family farm
The family lived on a farm with a big, lovely house. Lorena was one of eight children, with three sisters and four brothers. One of her brothers, Howard, died at three years old in 1909 before Lorena was born. Elfrida never recovered emotionally from the death of Howard, but having several other children helped her carry on. 
Lorena married John Douglas in 1943 in Arlington, Virginia. I believe they met in Minnesota and moved to Virginia for work, as most of my close family and I grew up in Virginia. Lorena and John had two children, Bill and Ann. Lorena, unfortunately, passed away in 1955 from ovarian cancer. Bill and Ann were very young when their mother passed.
Return to Minnesota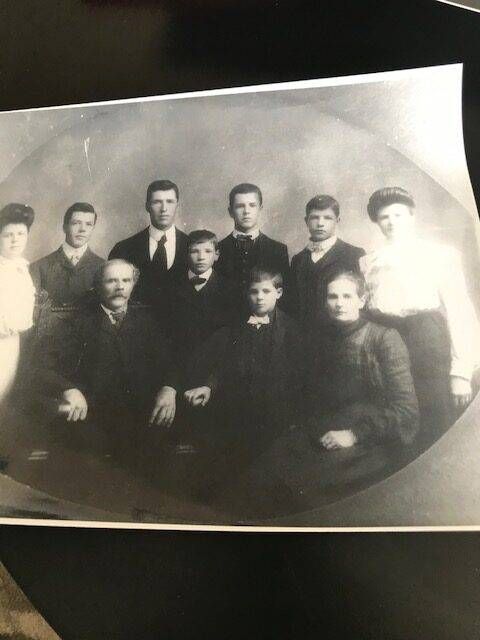 Ann went on a trip to Minnesota a few years back to learn more about her mother, Lorena, and the Boudreau/Bellanger ancestry. She met up with some relatives and acquired photos, documents, and home videos to learn more about her family.
I watched one of the home videos of Lorena and her family on their farm in Aitkin. She and her sisters were dancing around and laughing outside. The family gathered around in the garden, which was full of flowers and trees. Her parents were old, but they looked in good health — maybe because they had such a beautiful property and spent a lot of time outside.
The family was very close and did a lot of dancing and having fun. Both Ann and myself love dancing as well—something that was clearly passed down through the family. Lorena was also a pianist.
A deep connection
Even though I was not born in Minnesota, I have felt a solid connection to the state for a while, mainly when I saw it through the TV series Fargo. I visited Minnesota in 2015 while on a road trip, and I felt a spiritual connection to the landscape. I have similar eyes to my great-grandmother, so I feel a link to her in that way. 
Looking through a historical perspective of the Boudreau and Bellanger migration from Quebec, I find it fascinating that my family ended up in Minnesota. Most French Canadians went to New England, Michigan, or Louisiana. My grandfather has told me stories of going to Minnesota as a kid and going fishing with relatives. He remembers them all speaking french. 
As for my great-grandfather John Douglas: he grew up in Iowa and also spent time in Minnesota. The Douglas' came over from Scotland. They migrated in 1840 and first lived in New York. Eventually, they settled on a farm outside of Milwaukee in 1844, before branching out to Iowa and Minnesota.
Finding family, new and old
In addition to learning more about her mother's side of the family through research, Ann found a surprise half-sister by doing an Ancestry DNA test. The half-sister, Diana, shares the same father, John Douglas, with Ann and my grandfather. She is a couple of years older than my grandfather and great aunt, and their father had never mentioned anything about having a child before them. It was a shock, but it has turned out to be a beautiful thing. 
At first, Bill and Ann felt betrayed by their father for keeping this a secret from them, especially after their mother died. But after they visited Diana's farm in Comfrey, Minnesota, and met all of her family, including her husband, kids, and grandkids, they realized that this was a gift in their lives. They enjoyed the way of life on the farm and how warm and friendly they all were. Now we all keep in touch with Diana's family on Facebook. They are a great addition to the family.
I'm planning on visiting Minnesota again and hopefully meeting some of these relatives. I have deep roots in this state, and I want to keep learning more about the connections on both my great-grandmother's and great-grandfather's sides.