Dear Minnesota - Andre Gambino
Andre Gambino remembers the story of his family's immigration from Italy to the United States
---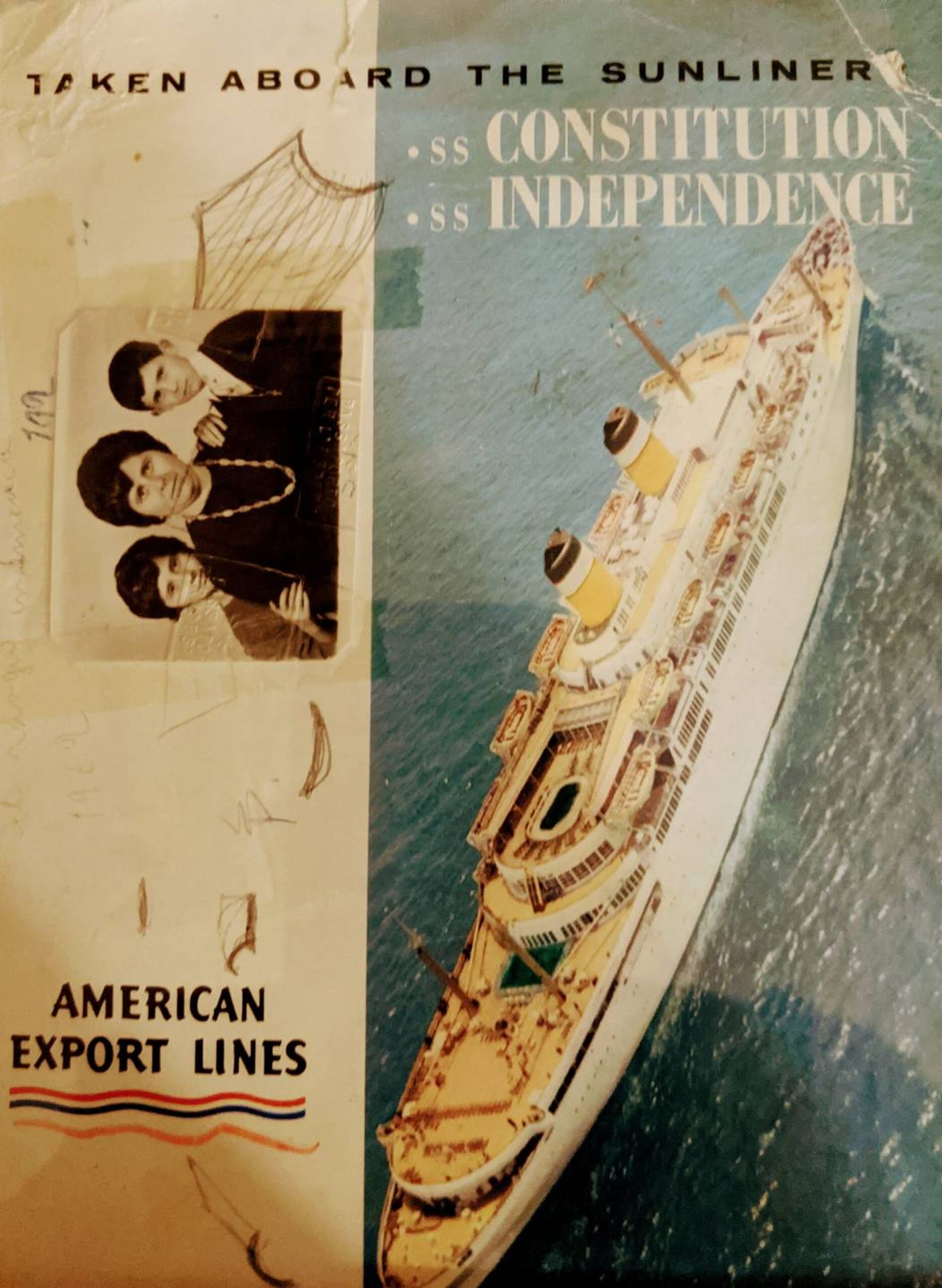 Dear Minnesota,
My name is Andre Gambino. When I was only 8 years old, I learned that my family and I would be moving to the USA from Palermo, Sicily. My father was tired of working 7 days per week and never having enough to support his young family.
My mother's older sister, who was widowed during World War II, immigrated to Minnesota with her daughter to marry an Italian American farmer in Roseville, who was also widowed with two boys. She missed her family and began to see if any of her sisters wanted to move to MN. My father was a very talented Italian tailor, and my aunt was able to secure him a job at Hubert W. Whites, a very upscale men's wear store in St. Paul.
It took two years of preparations to clear our move with the US government, and on the 18th of October 1962 we embarked on the ship SS Independence and made the incredible crossing to America in 10 days on open water that was both frightening and exciting. We had 4 days of storms and I will never forget the giant waves that nearly threatened to swallow us whole!
My parents and my two sisters and I arrived on October 28, 1962 in New York Harbor as the sun was setting behind the Statue of Liberty. We all were overjoyed to have made the voyage safely. We spent two day in New York, and then flew on our first flight ever to Minnesota.
We were greeted by our relatives whom we stayed with on the farm for the first two months, and then, when we had enough money, we rented a house in country. But, by winter, with no car, my father had to walk in the cold for two miles to the only bus stop. My father came home one night frozen to the bone and declared that we had made a terrible mistake and we belonged in Italy.
My mother said "we have nothing to return to and we will have no house, no job, no furniture" as we had given all that up to come to America. My father knew she was right and said we had to move to the city to be closer to work.
My sisters and I entered school, and because there was no immigration to MN at that time, they did not know what to do with us. Later I met a teacher who helped me learn how to write and speak in English, and although we moved forward, we had no real community to help us. As there are very few Italians in St. Paul, it was very lonely for us and my father and mother were often very home sick.
With time we adjusted, but in the first six years in America, we saw the Bay of Pigs struggle with Cuba, the assassination of John and Robert Kennedy, Martin Luther King, Malcolm X, Samuel Ethridge, the race riots, the Vietnam war, the protests, and then finally the first moonwalk! What a time to come to America!