Dear Minnesota - Beth Johnson
Beth Johnson shares the story of her grandfather, John A. Johnson, who was a Swedish performer and printer in Saint Paul, Minnesota during the early 1900's
---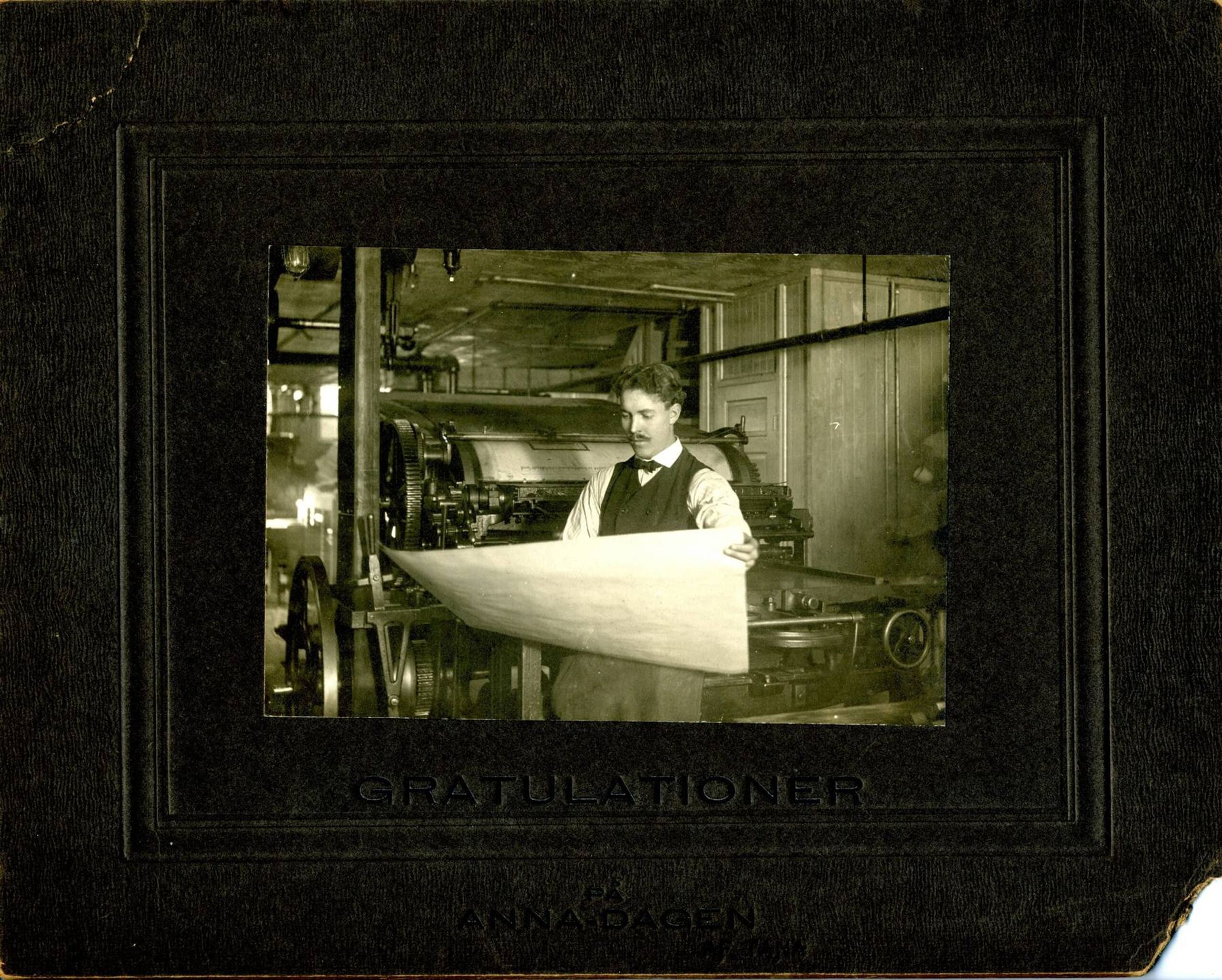 "I left Stockholm July 7, 1909 at 8:20 p.m. Leave-taking of my family went pretty well except saying goodbye to my mother and sister. The train trip went well. I had company of a family from Sundsvall. They were also going to seek their fortune in America."
So begins my grandfather's journal of his trip to America via Canada. He had learned the printing business in Stockholm and was a veteran performer, two talents he brought with him to St. Paul, Minnesota, eventually owning Seven Corners Printing and performing all over the city, both as himself and as his stage persona, Johan i Knuten.
From his journals, it is clear he was a vivacious and outgoing man. Everywhere he went on his journey, he met and had either coffee or beer with strangers, joining them for a short while, only to find them again at a later point in his journey. "Shortly after we left the wharf, I started to talk to a fellow from Stockholm. Everywhere he and I went on the boat, we had lots of people following us. When we got to Hull, he and I and another Stockholm fellow went up into the town. We went around to all the cafes, I sang Swedish songs."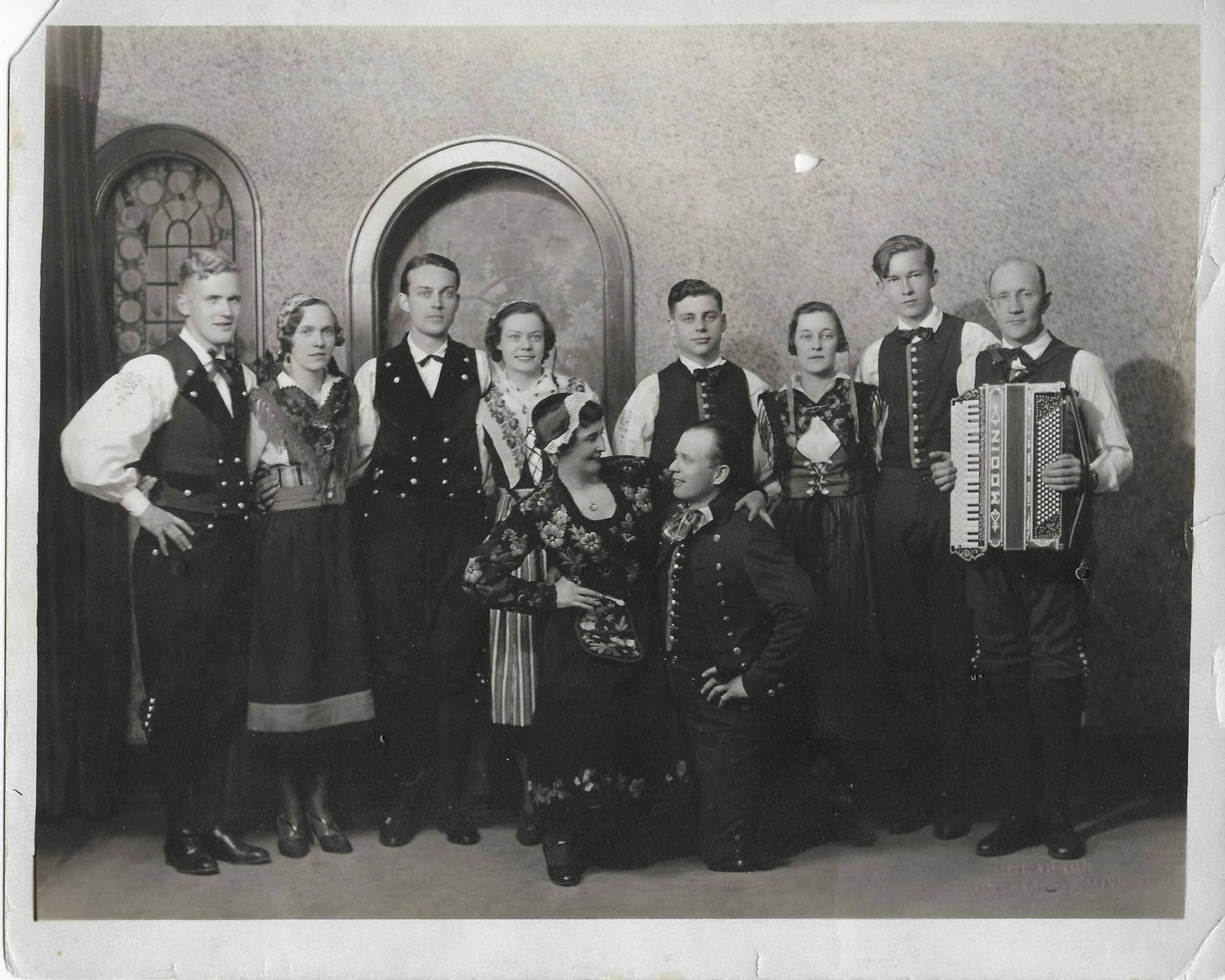 By 1919, John had married Anna Shogren, a fellow Swede, and had four children, my father, Roy, being the youngest. Based on the multitude of playbills we have, he never stopped performing, nor writing songs and shows telling stories of home. He is mentioned as one of the outstanding early performers in the literature of the American Swedish Institute, and his photo was on display at the museum for many years.
John's journey in America had barely begun when cancer struck. It's possible to see the illness progressing in the pictures of his performances. He passed away in 1925, leaving his wife and four children to make way on their own. My father provided resources for the 1970's research into what was referred to as Snoose Boulevard, an area of St. Paul where Swedish performers gathered. He and his sisters celebrated their heritage by remaining active in Swedish folk dance and other cultural groups.

Note: My grandfather, John A. Johnson was not the governor of Minnesota