Come Again Now
A writer remembers her grandfather, George Youngquist's comforting tradition of celebrating his parents, Frank and Rose
---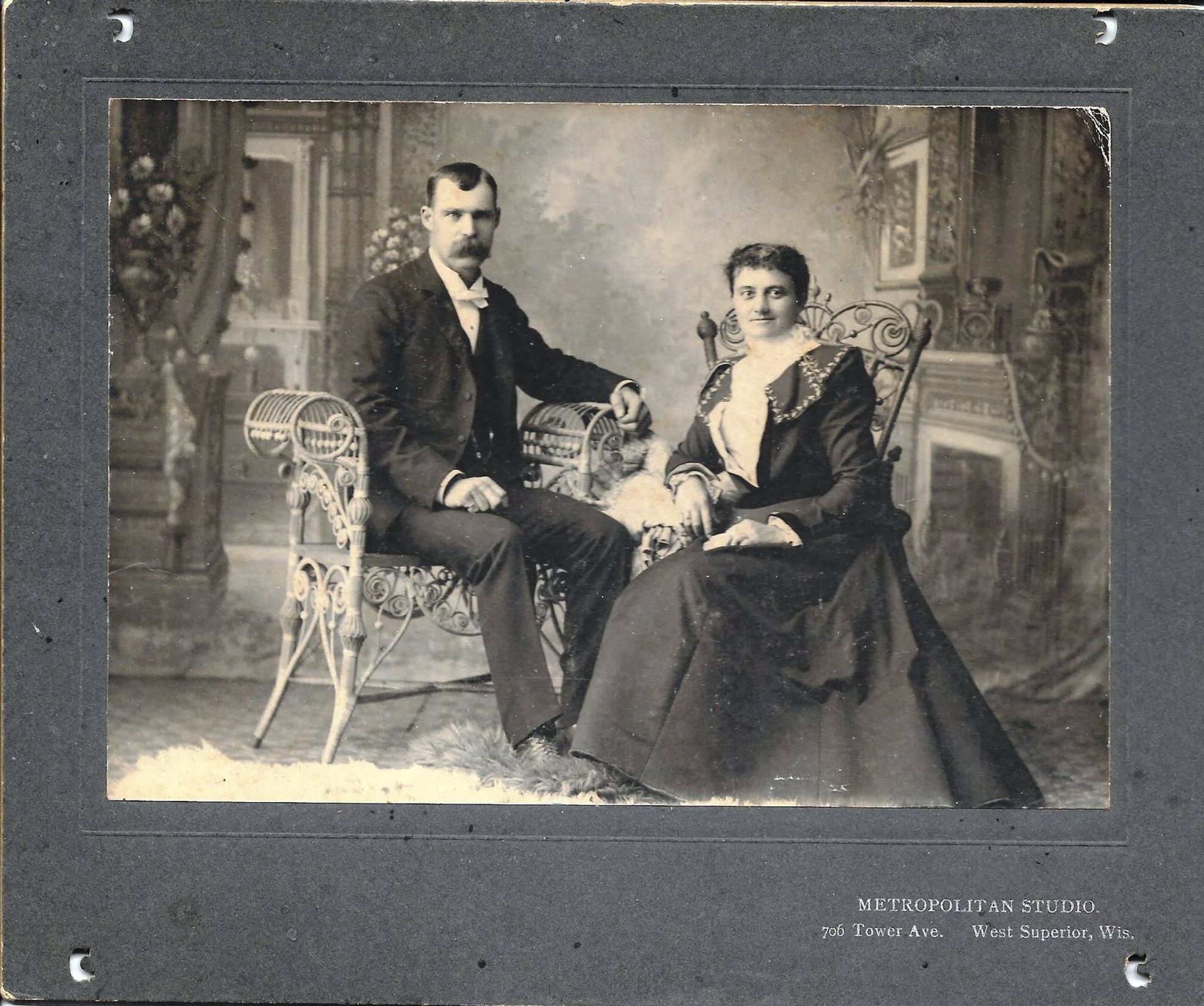 From the 1930s until 1979, my grandfather, George Youngquist, made an annual pilgrimage from Gordon, in northwestern Wisconsin, to Fairview Cemetery in Stillwater, Minnesota, to visit the graves of his parents, Frank and Rose. 
Frank and Rose meet
Around 1892, Frank Youngquist left Stillwater to work as a blacksmith in Gordon for Musser-Sauntry, a logging company with interests in Minnesota and Wisconsin. In 1897, Rose Yost left her parents' farm in Columbus, Minnesota, to work at the Smith Hotel in Gordon, which was owned by her sister and brother-in-law, Aggie and Jim Smith. 
Frank, 32, handsome, brown-haired, and blue-eyed, met Rose, 29, pretty, dark-haired, and brown-eyed, at the Smith Hotel where he lived. They fell in love and married on September 21, 1898, in Hennepin County, which gave them an opportunity to visit family in Minnesota before returning to Gordon.
A Swedish boy...
Before Frank's and Rose's lives intersected in Gordon, they grew up 32 miles from each other in Minnesota. Frank's father, Johan Youngquist, came from Sweden to Minnesota in 1868, and settled in the Stillwater area. A year later Johan's wife, Eva, arrived with their four young children, including 2-year-old Frank. They would have four more children. 
Johan's family probably emigrated because of economic hardships. Sweden's rapid population growth in the 1800s diminished job opportunities and caused farmland shortages. Crop failures in 1868 and 1869 deepened economic woes, pushing more Swedes to seek opportunity in America. After reading letters from family, who spoke highly of their lives in Minnesota, many Swedes chose to settle there. 
Johan, Eva, and their children prospered as laborers, farmers, blacksmiths, lumberjacks, and business people. The railroads and lumber industry provided plenty of opportunities for immigrants. Five of Frank's seven siblings spent most of their lives in Minnesota, and his parents lived there until they died.
....and a Swiss girl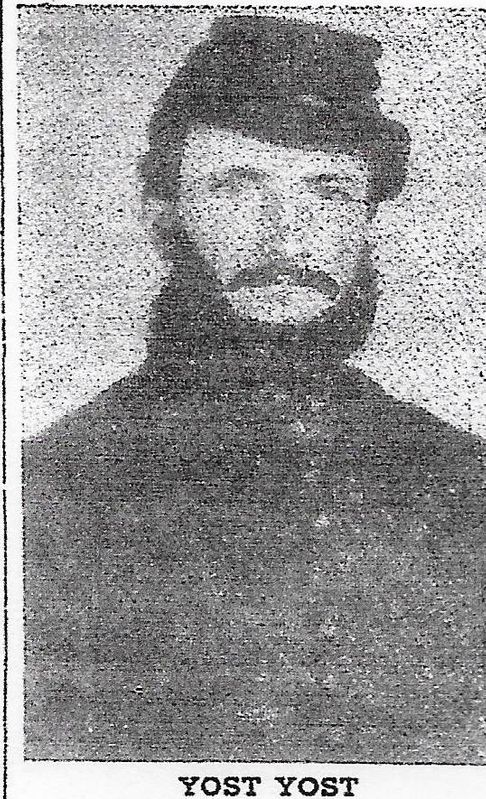 Rose's parents, Yost Yost and Agatha Gassman, emigrated from Switzerland around 1854. Yost and Agatha, both Catholic, might have left Switzerland because of religious unrest during the 1800s. Yost lived in the Canton of Lucerne, which became embroiled in religious tensions between Catholics and Protestants after the Jesuits, reinstated by Pope Pius VII in 1814, returned to Switzerland. 
Agatha and Yost married in Rochester, New York, in 1855. A year or two later, they moved to Columbus, Minnesota, to homestead 160 acres. They raised seven children, all born on their farm. One son became an engineer for the Great Northern Railway, working on the mail train out of St. Paul. The other son ran the farm when Yost retired. Their five daughters all married, but only one remained in Minnesota.
Yost served as a town clerk and justice of the peace in Columbus. From 1864 to 1866, he served in the Minnesota Cavalry, Hatch's Battalion, Company E, and was stationed on the Dakota-Minnesota frontier. He and Agatha are buried in St. Joseph's Catholic Cemetery in Wyoming, Minnesota.
Tragedy strikes
In 1910, after twelve years of marriage and four children, Frank and Rose, still living in Gordon, died a month apart, Frank, 44, on October 18, and Rose, 41, on November 17. 
Frank lingered four months before dying of tuberculosis. He wished to be buried in Stillwater at the Fairview Cemetery with his father and two brothers. Frank had lived over half his life in Minnesota, and his mother and some family members still resided there.  
After Rose died from heart failure, she was buried next to Frank. Their children, George, 11, Elmer, 9, Leslie, 8, and Lola, 4, stayed in Gordon. Aggie and Jim Smith, Rose's family, looked after them. 
George's comforting tradition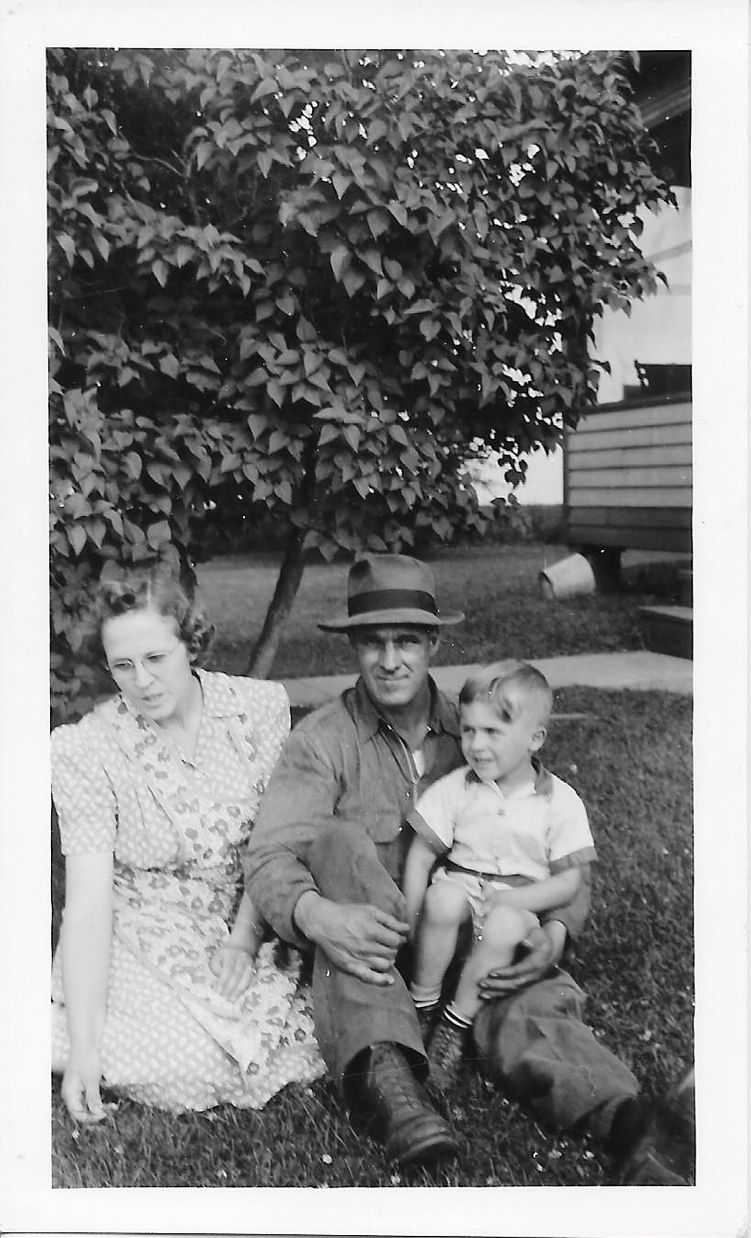 Perhaps because of a mysterious, debilitating illness George had when he was about 1½, he was close to his parents. The illness left him unable to walk, so his father forged railings in his blacksmith shop and attached them to the walls of their home.
Encouraged by his parents, George pulled himself up and held the railings. He regained strength and learned to walk again. However, as a young schoolboy, his illness left him unable to run and play with other children. To entertain George, Frank taught him blacksmithing skills after school. George cherished the time with his father. Thirty-some years later, a doctor told George that his mysterious illness had been polio. 
Because George never forgot his parents' love and kindness, he drove 120 miles from Gordon to Stillwater to visit their graves every Memorial Day. By the time George and his family arrived, any Memorial Day services were over. But in the hushed cemetery with spring unfurling, George remembered his parents. 
Whenever George had company, he always bid farewell to his visitors by saying, "Come again now." Perhaps, each year when he left the cemetery, he imagined his parents telling him, "Come again now." And he did until he lost his eyesight in the winter of 1979, two-and-a-half years before he passed away just shy of his 82nd birthday.